There are products intentionally made for hair. There are also food ingredients that you can apply the same way commercial products do. But the difference is that they contain zero chemical, preservatives, and other toxins. Therefore, your hair becomes much healthier and shinier if you use these solutions.
Image Source: tipslonghair
Manufacturers of hair products are made of two general things: chemicals and plants. Ingredients used can be extracted from the leaves, flowers, fruits, or seeds. Some also use vegetables as component. The other things they add are chemicals that are just formulated. That makes most hair products to be unnatural. If you choose a more organic option, go for pure 100% natural solution. Here are 6 of the best remedies that you can actually find in your own kitchen! If not, you can always buy them at any local grocery store.
Image source: wisegeek
#1 – Mayonnaise
Mayonnaise is basically a condiment that is fairly used in sandwich and salad. It can be sweet or a bit sour to make your food even tastier. Well, it also works as a hair solution, especially for dry and dead-looking hair. This ingredient consists of mustard powder and oil, which help enhance hair.
You have two options on how to apply mayonnaise on hair. First, you can use mayonnaise only but apply that an hour before you take a shower. The second option is to mix it with water and some drops of honey. It must be applied after shampooing so it can act as a natural conditioner.
Image source: hairfinity
#2 – Banana and Milk
The combination of milk and banana also works as an effective hair solution. Just mash a medium sized banana, pour a half cup of any type of milk, and mix together. It's much better if you use coconut milk instead of regular milk though. Apply the mixture on hair and leave it on for 30 minutes before washing.
Image source: cookasyouare
#3 – Honey and Lemon
Both lemon and honey contain powerful components that make hair healthy. They are also antiseptic and astringent, which help get rid of bacteria that cause dandruff, itchy, and flaky scalp. Their combination can remove any grease, making hair cleaner, smoother, and shinier. You may also add some drops of herbal tea or olive oil. In fact, honey and olive oil alone can be used as hair conditioner.
Image source: alvinsofsf
#4 – Hibiscus Tea
For toning the natural color of your hair, this type of tea is a great pick. As a tea, it also contains compounds that treat hair and scalp problems. You can get rid of dandruff, eradicate greasiness, prevent hair fall or loss, etc.
Image source: theapplediaries
#5 – Lemon Juice and Coconut Oil
If dandruff is a big problem, the mixture of coconut oil and lemon juice should be your choice. These natural ingredients are very effective in treating dandruff. Likewise, they can maintain the hair to be healthy and shiny. You may also use various herbs mixed with coconut oil.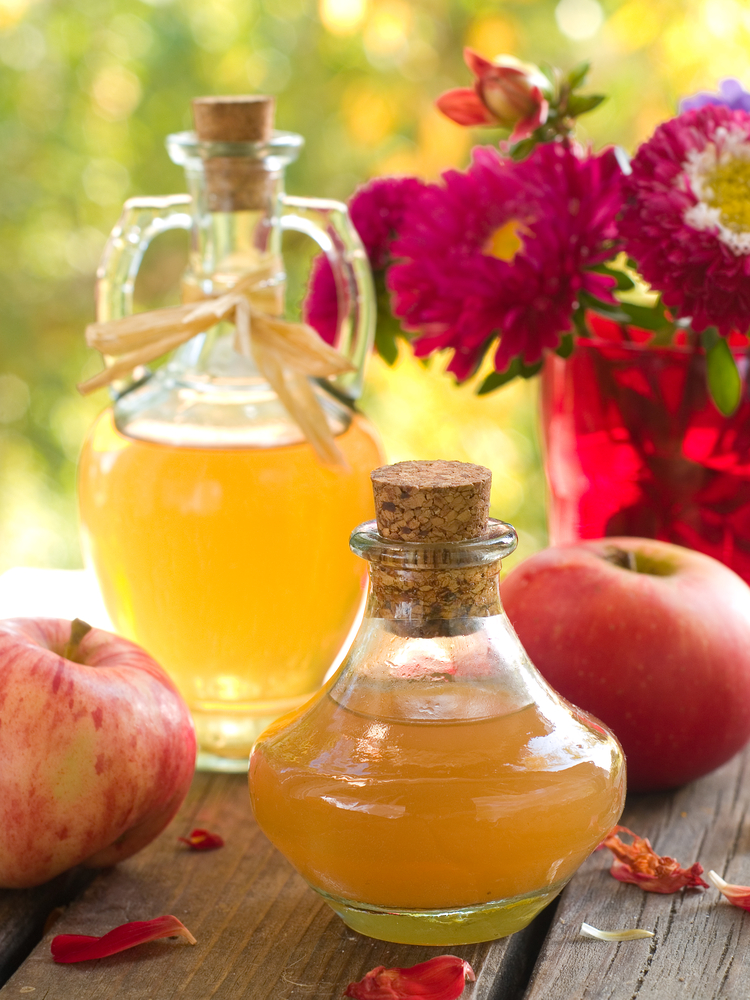 Image source: collective-evolution
#6 – Apple Cider Vinegar and Water
Apple cider vinegar is a strong remedy against bacteria and infections, as it's composed of anti-bacterial and anti-fungal properties. This helps in treating dandruff, itchy, and flaky scalp. It can also make your hair glowing and shiny.
The use of such natural ingredients as hair conditioner is more applicable when a particular problem is occurring. The regular application isn't necessarily recommended. You can use the natural remedies listed above in moderation, but frequent when you have some hair and scalp problems.
Additional Tips to Maintain Healthy Hair:
1. Apply shampoo and conditioner on a regular basis.
2. Rinse shampoo well.
3. Always brush hair.
4. Don't use too much
5. Don't dye hair too often.
6. Apply essential oil when hair is dry.
If you found this post useful, Please do share it with family and friends by clicking the share below.